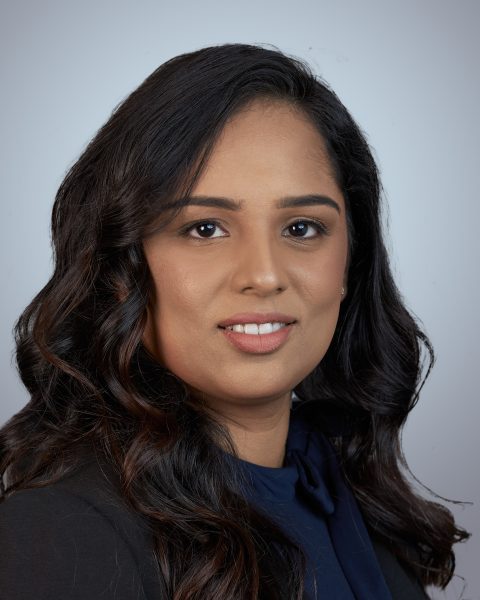 Dr. Ananthula is a highly qualified and dedicated medical oncologist.
She obtained her medical degree from Kamineni Institute of Medical Sciences (KIMS) and graduated with honors in 2015. Following that, she completed her internal medicine residency at the University of Arkansas for Medical Sciences (UAMS) in Little Rock, Arkansas. She then served as an assistant professor and as a hematology/oncology hospitalist at UAMS for a year. Later, she pursued a hematology-oncology fellowship at Louisiana State University (LSU) in New Orleans, Louisiana, and graduated in 2023.
During her internal medicine residency, Dr. Ananthula received the Young Achiever Award at the National American College of Physicians (ACP) meeting in 2018. Throughout her fellowship, she actively participated in clinical research and was honored as one of the 164 recipients of the Conquer Cancer 2021 ASCO Annual Meeting Merit Award. This prestigious award is presented to a limited number of trainees whose research is recognized for its scientific merit in high-quality abstracts submitted to an ASCO Meeting.
Dr. Ananthula's expertise lies in the treatment of various types of cancer, including both benign and malignant blood disorders. She is deeply committed to providing comprehensive care to her patients, understanding that their cancer journey requires continuous attention and support. In addition to medical treatments, she emphasizes the importance of emotional and psychological well-being. As a trusted guide, she is dedicated to assisting patients in navigating their unique experiences.
With her extensive knowledge, experience, and unwavering dedication, Dr. Ananthula strives to make a positive impact on her patients' lives. She upholds the highest standard of medical treatment and support throughout their cancer treatment.
Education & Training
Medical School
Kamineni Institute of Medical Sciences
Internship
Gandhi Medical College
Internal Medicine Residency
University of Arkansas for Medical Sciences
Hematology/Oncology Fellowship
Louisiana State University – New Orleans
Professional Affiliations
American Society of Clinical Oncology
American Society of Hematology